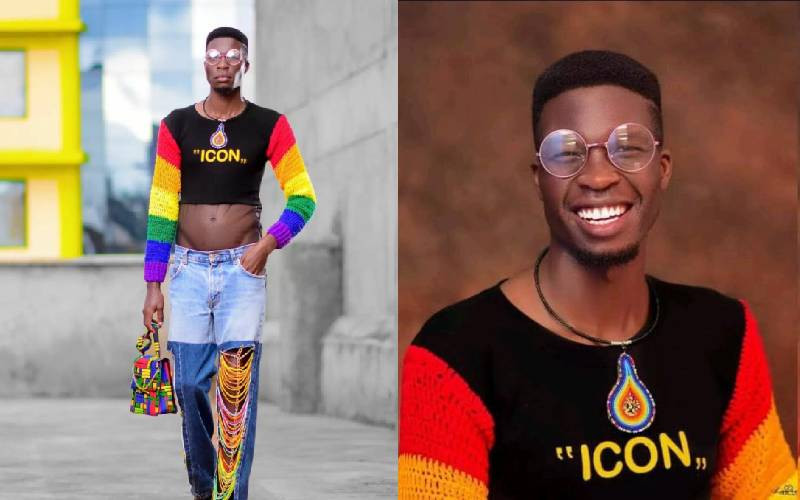 In Kenya, five suspects appeared in court on Monday accused of involvement in the death of a prominent LGBTQ campaigner.
The body of Edwin Kiprotich Kipruto, popularly known as Edwin Chiloba, 25, was found last week stuffed in a metal box on a roadside in western Kenya.
The family of the victim want to see justice done.
"We don't know about that. Our child has been murdered, we only want justice and nothing more and kindly let his soul rest in peace", said Gaudensia Tanui, Cousin of the victim
According to Kenya's National Commission on Human Rights, Chiloba's death followed the unsolved murders of several other rights advocates for sexual minorities, Sheila Lumumba, Erica Chandra and Joash Mosoti.
Kenyan police arrest suspect over killing of LGBTQ+ activist.
Body of fashion designer and model Edwin Chiloba, 25, found in metal trunk left by roadside.
Police investigating the death of an LGBTQ+ rights campaigner whose body was discovered stuffed in a metal trunk have arrested a suspect, they said.
Edwin Chiloba, a 25-year-old fashion designer and model, was found dead by the roadside earlier this week about 40km (25 miles) outside the Rift Valley town of Eldoret, media reports said.
"We have a suspect in custody and we are investigating his role in this murder," said Peter Kimulwo, the head of investigations at the directorate of criminal investigations (DCI) office in Eldoret.
"We are holding him as a prime suspect because there are leads pointing to him and others, but all these are subject to conclusive investigations," he told reporters.